DP10 Storage Module
Removable storage module for DP10. Citadel K Series makes data invisible with pre-boot authentication so attackers can't physically reach it, even when lost or stolen. Receiving frame sold separately.
Citadel K Series | 1TB | PN: DP10-SSD2100032-K04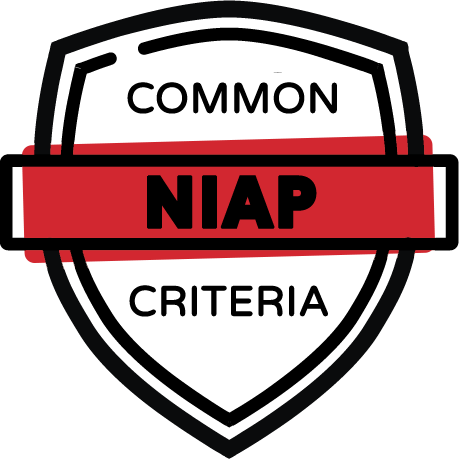 Request a quote for DP10 Citadel K-SD Storage Module, 1TB, FIPS 140-2 Certified (DP10-SSD2100032-K04)
Request Quote
Overview
Requires separate purchase of a DP10 receiving frame
Keeps data safely invisible from attackers even when lost or stolen
FIPS 140-2 L2 Certified by NIST, the same standard used by the U.S. government to keep data secure
Fits into CRU DP10 receiving frames (sold separately)
Validated, factory-integrated DIGISTOR SSD inside reduces implementation risk
Rugged all-metal construction rated for 30,000 insertions
Portable data security... simplified
The DP10 Citadel K-SD storage module makes its data invisible so attackers can't even see it, meaning you can rest easy even if your module is lost or stolen. Citadel K Series enabled modules integrate pre-boot authentication (PBA), multifactor authentication, and hardware encryption into a complete, low cost solution that addresses federal requirements to secure Data at Rest (DAR).
Keep it secret, keep it safe
Remove and lock away drives you don't want stolen, leaving no data on the workstation itself.
Move data the fast way
Swiftly move large volumes of data between laptops and desktops installed with DP10 receiving frames. No more waiting on relatively slow wireless transfer when you can hook your drive directly to your target machine.
Reduce implementation risk
Validated, factory-integrated DIGISTOR SSDs are guaranteed to work with the DP10 receiving frame and take the guesswork and time out of qualifying hard drives for your project.
Years of daily use
The DP10 storage module's rugged, all-metal construction is rated for 30,000 insertion cycles. At 5 cycles per day that's over 16 years of reliable, working hardware! We accomplish this by using durable Hirose connectors and mounting recessed connectors on the frames to protect the host connection.
OS agnostic
Swapping drives works between different operating systems when both OS's support the format of the drive.
Additional features
Each module is equipped with our patented Temperature Controlled Cooling System (TCCS™) and an audible alarm that notifies you if the drives begin overheating
5-year warranty
Free lifetime phone tech support
Product Videos
Technical Specifications
| | |
| --- | --- |
| Part Number | DP10-SSD2100032-K04 |
| Product Name | DP10 Citadel K-SD Storage Module, 1TB, FIPS 140-2 Certified |
| Host (I/O) Ports | DP10 connector: up to 6 Gbps |
| SATA Speed | up to 6 Gbps |
| Bay Type | DP10 |
| Insertion Rating | up to 30,000 module insertions |
| Encryption | Encrypted |
| FIPS Certified | Hardware based encryption design |
| FIPS Description | FIPS 140-2 Level 2 Certified (NIST Certification #3926), CC-Validated (VID 11297) |
| Construction material(s) | Rugged all-metal construction |
| Dimensions | 7.36" x 4.61" x 1.22" (187mm x 117mm x 31mm) |
| Populated Weight | 1.00 lbs. (0.45 kg) |
| Compliancy | FCC, CE, RoHS |
| Warranty | DIGISTOR provides a 5-year limited warranty for this product. |
| Technical Support | Your investment in DIGISTOR products is backed up by our free technical support for the lifetime of the product. If you need to contact us for any reason, visit digistor.com/support. |
Need help? Talk with our sales team.
We're here to help you find the right secure data storage solution.