SHIPS Q80R Rugged Storage Module
Seamlessly transfer data at NVMe speeds between down-range, tactical edge, office, and command and control computing environments with a storage module that stands up to the elements
FIPS 140-2 L2 | 256GB |
PN: 6323-0025-0600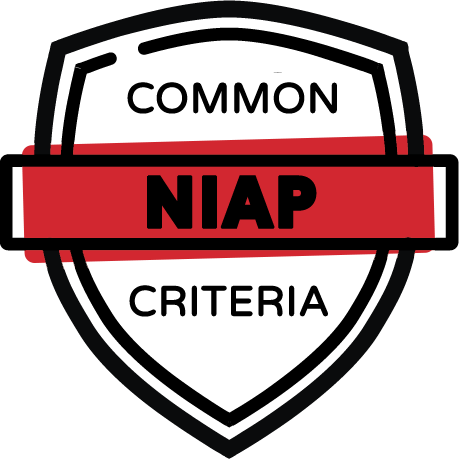 Request a quote for SHIPS Q80R Rugged Storage Module, FIPS Validated, 256GB:
6323-0025-0600
Request Quote
Overview
Fast, Efficient PCIe/NVMe Data Transfer
The SHIPS rugged storage module is the centerpiece of the SHIPS ecosystem, which is designed to bring robust removability and data transport at NVMe speeds between down-range, tactical edge, office, and command and control. An interoperable storage device that fits in the palm of your hand, SHIPS storage modules can be used with any device with a SHIPS receiving frame as well as custom devices developed to SHIPS specifications.
Platform Interoperability
The SHIPS platform can be incorporated into everything from workstations and desktops to vehicles, aircraft, drones, and tactical systems. No longer do OEMs and integrators need to restrict themselves to legacy drive bay standards for removable NVMe storage.
FIPS 140-2 L2
FIPS 140-2 L2 includes AES 256-bit encryption and random key generation at the hardware level, ensuring fast file access without any overhead. When combined with third-party pre-boot authentication, your data is protected from physical theft.
Address critical data governance and privacy requirements
This drive is FIPS-Certified by NIST and is NIAP Compliant. These are the same standards used by the U.S. government to keep data secure to meet requirements imposed by CMMC, HIPAA, GDPR, GLBA, PCI-DSS, and CCPA. Our drives are compared against the NIAP Full Drive Encryption/Encryption Engine Common Criteria (CC) collaborative Protection Profile (cPP) which ensures full compliance with the cPP security requirements.
Ruggedized Protection
The SHIPS Q80R rugged storage module is designed and tested to military specifications (MIL-461, DO-160, MIL-810) and is suitable for environments requiring dust-proof, water-proof, and/or extended temperature storage modules.
Commercial Solutions for Classified
All DIGISTOR FIPS SEDs—including those incorporated into SHIPS storage modules—are listed on the NSA CSfC Component List for hardware full drive encryption, which allows DoD, Federal agencies, and critical infrastructure to protect mission critical and classified data using commercial solutions.
NIAP Compliant, TAA Compliant, and Common Criteria Certified
SHIPS Q80R FIPS storage modules are NIAP-compliant (VID #11297), TAA compliant, and have been listed by NIST as FIPS-Certified storage devices with NIST Certificate #3926, ensuring they meet most stringent cybersecurity standards.
Robust Removability
The SHIPS Q80R rugged storage module supports up to 10,000 insertions (compared to the tens of insertions found in competitive alternatives).
Extraordinary Performance
SHIPS Q80R rugged storage modules are available in 256GB, 512GB, 1TB, and 2TB capacities and run at PCIe Gen 3 speeds.
Development Kits
Interested in exploring what the SHIPS platform can do in your project and solution development? DIGISTOR is making available development kits that include all of the components needed to design and test complete PCIe/NVMe removable storage solutions: SHIPS storage modules, host bus adaptors, cables, receiving frames, and technical documentation.
Contact us today to learn more and order a development kit for your project.
Technical Specifications
| | |
| --- | --- |
| Part Number | 6323-0025-0600 |
| Product Name | SHIPS Q80R Rugged Storage Module, FIPS Validated, 256GB |
| PBA - Pre Boot Authentication | 0 |
| SATA Speed | up to 4 GB/s |
| Bay Type | SHIPS |
| Insertion Rating | Up to 10,000 SHIPS module insertions |
| Encryption | Encrypted |
| FIPS Certified | Hardware based encryption design |
| Construction material(s) | Aluminum chassis |
| Dimensions | 4.09" x 1.77" x 0.31" (104mm x 45mm x 8mm) |
| Weight | 0.16 lbs. (0.07 kg) |
| Compliancy | FCC, CE, RoHS, RCM |
| Warranty | DIGISTOR provides a 3-year limited warranty for this product. |
| Technical Support | Your investment in DIGISTOR products is backed up by our free technical support for the lifetime of the product. If you need to contact us for any reason, visit digistor.com/support. |
Need help? Talk with our sales team.
We're here to help you find the right secure data storage solution.