VaultDisk Enablement Kits
VaultDisk® by DIGISTOR is a series of removable, bootable SSD storage solutions designed specifically for a variety of Dell workstations such as Small Form Factor (SFF) desktop PC's and Dell Laptop systems. When security is your number one concern, and removing, cloning, and safely storing your boot drive away from the PC leaving no storage on the PC itself, then VaultDisk® by DIGISTOR is the solution you're looking for.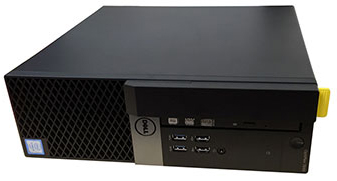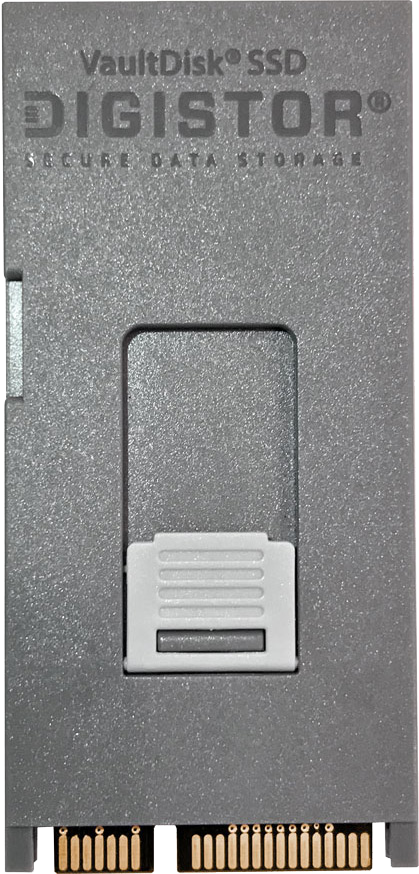 VaultDisk Removable SSDs
Easily remove and securely store, clone or swap system boot disks. Available in a variety of form factors, SATA and NVMe versions, and capacities up to 2TB. Self-encryption also available.
VaultDisk Secure SED Removable SSDs
VaultDisk® Secure SED is a Self-Encrypting Removable SSD for use with VaultDisk® enabled systems. Available for Dell laptops and OptiPlex SFF desktops.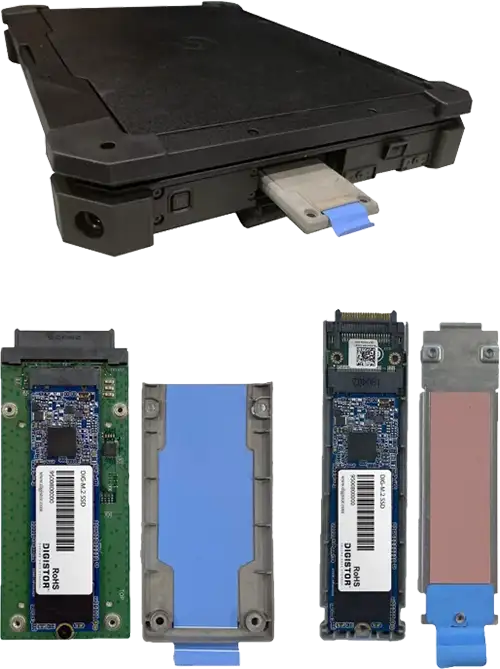 Removable Solutions for Dell Rugged
Available in 256GB-2TB SATA and NVMe in standard and secure (FIPS 140-2 and Opal) formats. All Rugged drives will come installed in the caddy for immediate "plug and play" with no tools requried. 100% TAA compliant.
CRU SHIPS:
Cross-platform Removable NVMe Storage
The SHIPS architecture defines the standards for removable NVMe solutions used for physical data security and transport. The heart of the SHIPS architecture is the DIGISTOR storage module, a cross-platform removable NVMe device that can be deployed in the command and control center, office environments, or even in extreme environments such as the tactical edge.