Request a quote or order samples for 256GB VaultDisk® Secure SED TCG Opal 2.0 Mini-2.5-in 9.5mm SATA III Removable Drive for Dell Laptops - Gray: (DIG-RVDX-A2568)
Request Quote
Overview
TAA Compliant
TCG Opal Pre-boot authentication: Authenticating access before the computer boots protects the integrity of the OS.
Advanced Encryption: Built-in Advanced Encryption Standard (AES) 256-bit hardware encryption engine.
Supports Windows BitLocker: Allows the operating system access to manage the encryption key on the SSD.
Secure data workflow: Easily remove and securely store, clone, or swap system boot disks.
VaultDisk® offers a completely new way to secure and transport data between network classifications.
Easily distinguish and swap boot drives allowing you to jump from Windows to a Linux boot drive in seconds.
For use with Mini-2.5" VaultDisk® enabled systems.
Learn more about VaultDisk® removable boot drive system support.
VaultDisk® Secure SED is a removable Mini-2.5" SSD Self-Encrypting Drive for use with Dell systems that have removable drive support, so no tools are needed to swap the secured boot drive. The removable SSD creates the ability to cold swap your boot drive in seconds, saving man hours and securing all critical data. TCG Opal 2.0 hardware level AES 256-bit encryption means the encryption/decryption is performed on device, independent from the host, reducing CPU load.
Available for Special Order - Network ID Distinction Drive Colors
Color: Gray (Standard)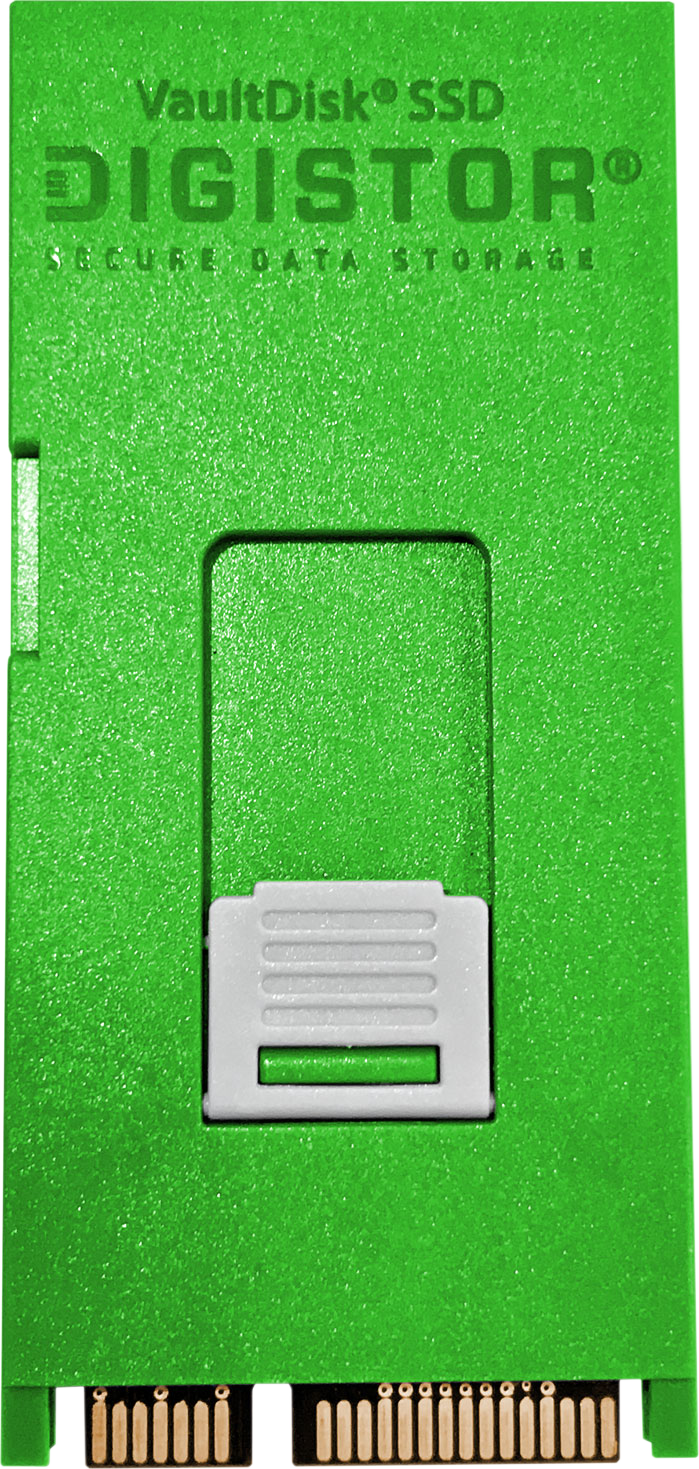 Color: Green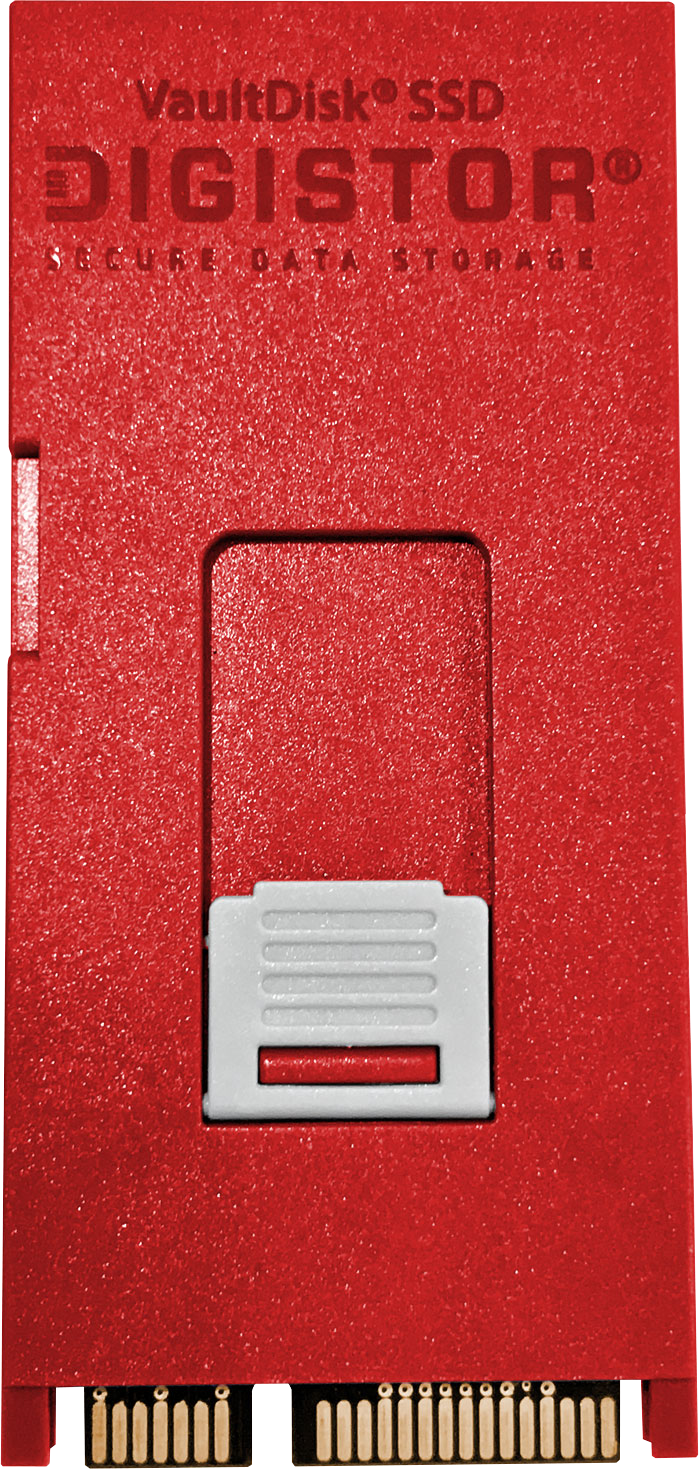 Color: Red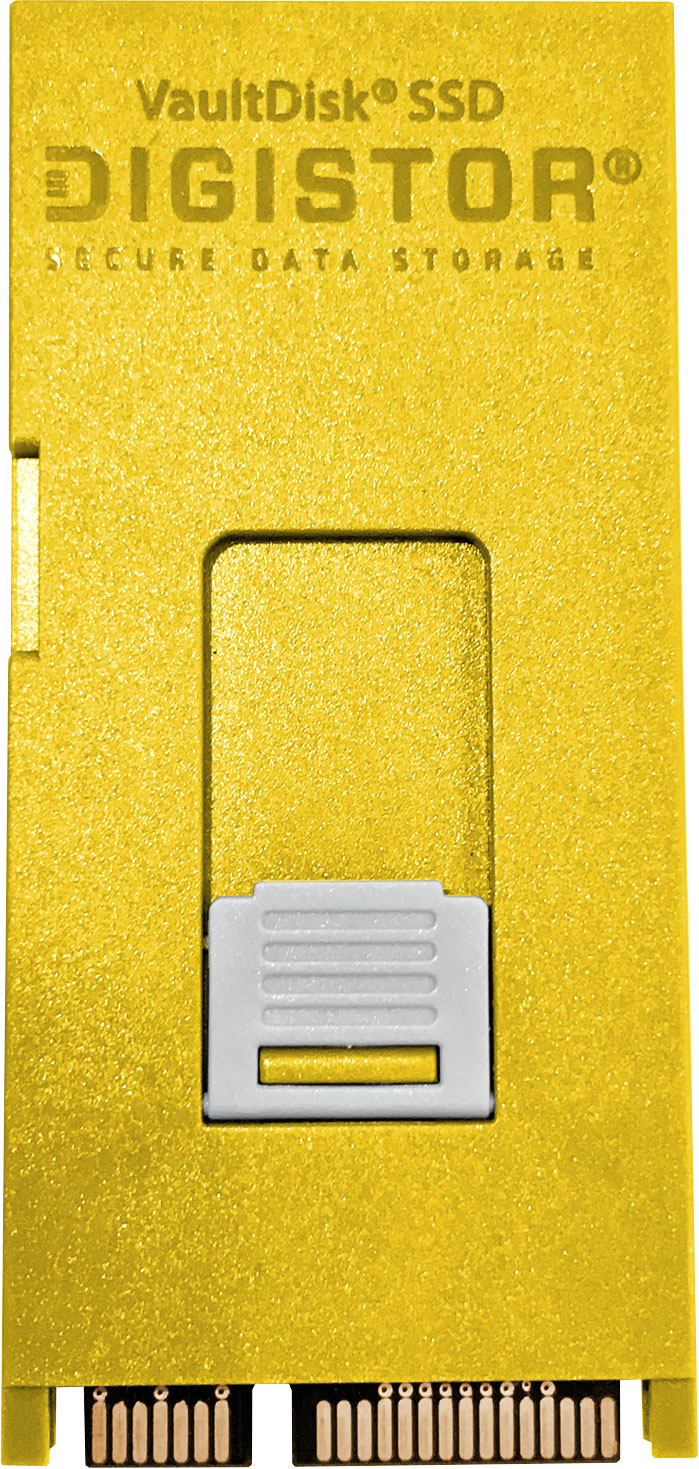 Color: Yellow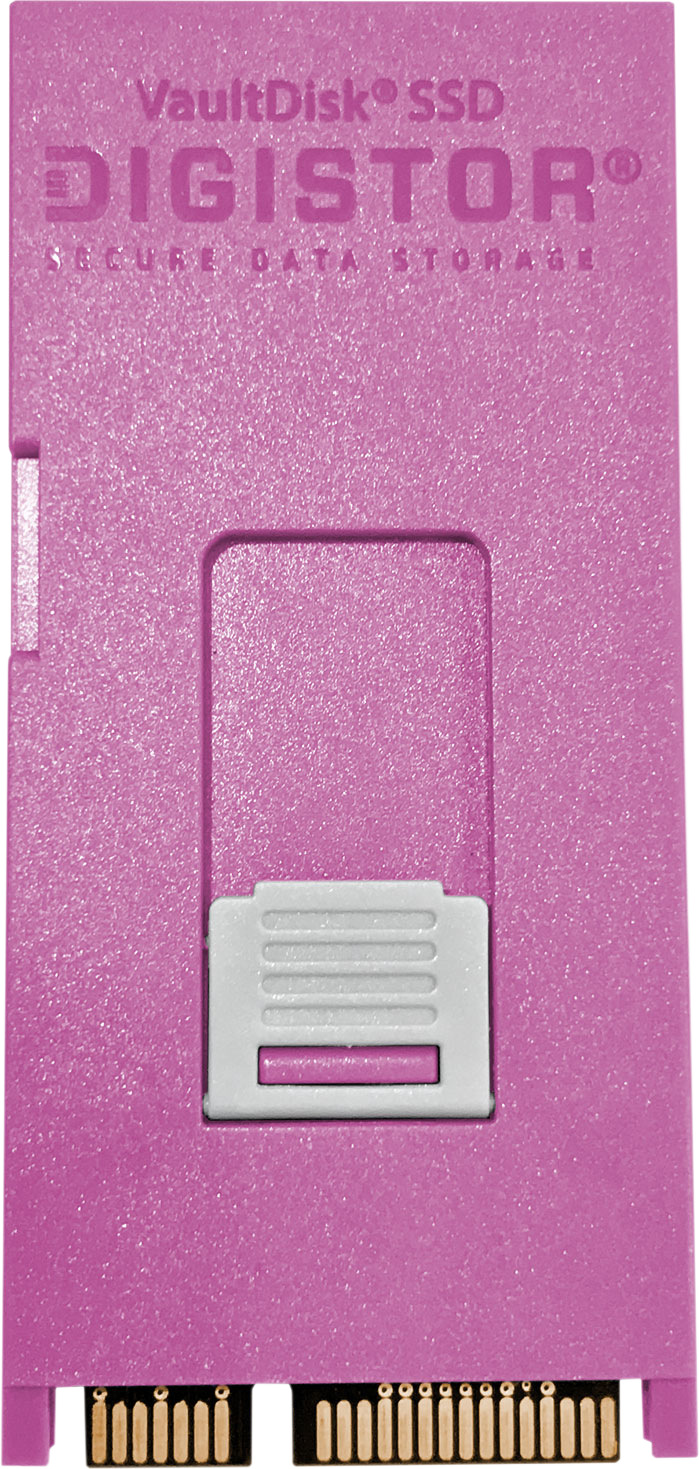 Color: Pink
Features
Technical Specifications
| | |
| --- | --- |
| Part Number | DIG-RVDX-A2568 |
| Product Name | 256GB VaultDisk® Secure SED TCG Opal 2.0 Mini-2.5-in 9.5mm SATA III Removable Drive for Dell Laptops - Gray |
| Drive Form Factor | VaultDisk Mini 2.5-inch |
| PBA - Pre Boot Authentication | 0 |
| Drive Bus | SATA |
| SATA Speed | up to 6 Gbps |
| Encryption | TCG Opal 2.0 hardware level AES 256-bit encryption |
| Compliancy | UL |
| Technical Support | Your investment in DIGISTOR products is backed up by our free technical support for the lifetime of the product. If you need to contact us for any reason, visit digistor.com/support. |
Need help? Talk with our sales team.
We're here to help you find the right secure data storage solution.