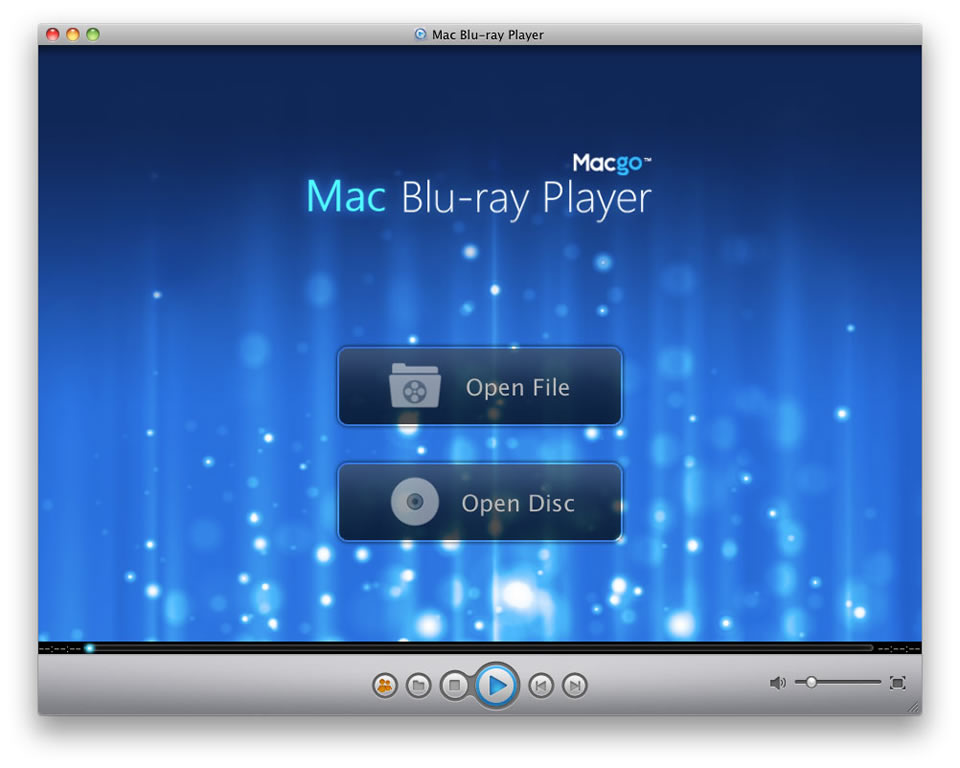 If your Blu-ray collection is growing and you'd like to use your Mac mini as a home theater box, or watch your movies in 1080p while traveling with your MacBook Pro, then Macgo Mac Blu-ray Player will be a game changer in your entertainment lifestyle.
Macgo isn't the only game in town, but they were the first to create a Blu-ray playback software for Mac. As far as we can tell, the Macgo software is also the highest quality visual output for Blu-ray playback on a Mac, an important factor since we don't want degraded video from our 1080p movie. The Mac Blu-ray Player can play Blu-ray movies from disc or ISO files, as well as Blu-ray folders (BDMV folders). Storing your discs as ISO's is a great way to easily access HD movies from your home theater environment.
Using the software is simple; your only pre-requisite is you have a Blu-ray drive plugged into your Mac. We're happy to say the DIGISTOR External Blu-ray drive works great, and can play movies from a Single USB Cable (we're looking at you MacBook Air). The system requirements state you should be running at least OS X 10.5 or above.
If you just need a nice media player, you can use Macgo permanently to play back MOV, MKV, AVI, FLV, WMV, MP4 and many more. We give Macgo high marks for quality playback, and high definition audio output along with multi file support.
The regular price is $59.95 but at the time of this writing Macgo is having a sale for  $39.95, 33% off the regular price. Macgo gives a trial download so as long as you have a Blu-ray drive around or some Blu-ray ISO files ripped to your Mac its risk free to give it a try. Or if you're just looking for a new media player we still suggest grabbing the player from Macgo's download page.
Source: Macgo Website